Installaing Panel & Patchcords
Fibretec Provides an Ireland and European wide installation service. From Splicing in underground closures to Fibre Cable installation at Wind Farms and Data Centre installations, Fibretec Technicians have all the Safety and Technical Certs Training and Experience to carry out the most challenging network installations in industry. Our Experience includes working with the following Companies.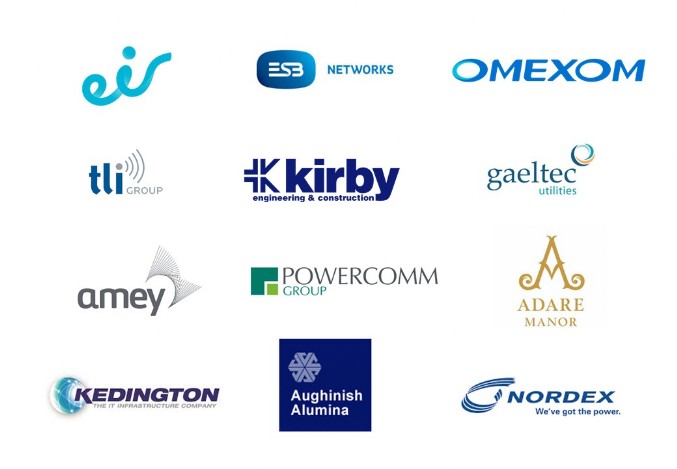 All our on-site technicians have several years' experience of working with both Fibre & Copper networks. All Technicians are fully trained in all aspect of on-site work and are experienced in adhering to the most rigours site rules.
The Equipment the site crews has include.
Splicing Huts for external work
Fibre Termination & Polishing Equipment
Our on-site service can work with Equipment such as Panels, Pigtails & Patchcord supplied by Customers or we can Supply our own products.
We have an emergency number available (24 Hours) for Network Emergencies call +353-(0)61-410564